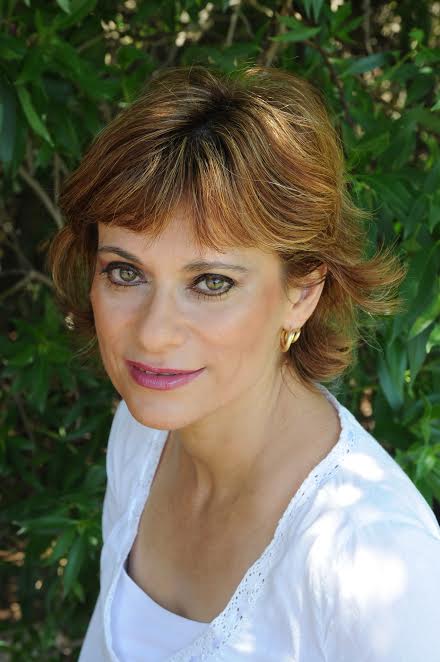 Rosenman Liora‎‏
artist
I am an author but also an artist and a multidisciplinary creator, who lives in a picturesque little town in Israel, studying spirituality and Kabala. Being a member of the Israeli Artist Association, I have been participating in many cultural events and exhibitions in Israel and overseas.
When I am not writing or painting, I like to travel around the world with my husband Lior, and my three children. Always in search for new interesting subjects to write about…
Published books: "The Lost Bible"- published in Hebrew and English . Already 20,ooo have been downloaded around the world. 3 times 1st place in the world in 3 categories. The crystal Circle- new paranormal novel.
"The bible in Colors"- new book for adult coloring based on real canvas paintings. Each drawing designed to color it based on phrases from the bible. Comes in two sizes- regular and pocket-size.
"The Lost Bibel Coloring book"- based on the novel by the same name, 24 beautiful drawings of legends and princess for colorimg.
EXHIBITIONS:
Selected Group exhibitions
Emigracions- Centre Civic Barceloneta. Barcelona 2016
El Fenix-Galeria NauArt Barcelona 2015(curating +art)
100 gallery-Raanna-Israel 2014
SpectrumArt-Satelite fair to Art Basel Miami 2013
The windows gallery-Ramat Aviv Israel 2013
Anna Tzarev Gallery-Manhattan NY USA 2012
The sketchbook Project-Art Co-op USA 2012
Primopiano Living Gallery- Lecce-Italy 2011
Studio Florentin Tel Aviv-2011
Hapoalim Bank-Anti-aids foundation-Tel Aviv 2011
Krueger Dossier Gallery-Bienalle Austria-Salzburg, 2011
Mizpe Hayamim,safed. Israel , 2010
Atprize 2009,GrandRapids Michigan.Usa,2009
PrimoPiano Gallery Lecce- Italy- 2009
Shoham Gallery- Tel Aviv 2009
MiniArtura-ArtTLV-Tel Aviv 2008
"Wandering Library" exhibit Cargo 21 Galerie. Paris-France 2008
"Divine in Tent" Project/ Venice, Biennale .Italy. 2007
Outdoor Globe sculpture "Gate to the World" Tel Aviv 2007
2007-Macondo gallery- London-G.Britain
The GA Convention, Toronto-Canada.-November 2005
El Museo de Cultura Maya-Chetumal-Mexico 2006
El museo de Isla-Cozumel-mexico-2006
Galeria Emilia Cohen-Mexico City-2006, ArtShanghai, China, May 2006
Biennale of Venice-"Poles project"-June 2005
The Bible House-Tel Aviv-Prophecies-August 2005, Jewish Federation of London, Britain 2004
Biannale Internazionale di Arte Contemporanea .Florence.Italy 2003 (award in Mix-media category)
"Jaffa-Art",Jaffa 2000, Perry's Gallery, New-York, 1995
Solo exhibition
Video art "The Phoenix" ceremony-2012 (YouTube)
"The splendor of the firmament"-Wahl Centre Israel Jan. 2008
Blue Dot Gallery- Toronto, Canada, 2006
The Rishon Lezion Theatre Convention center May 2005
CDI Gallery, Mexico-City, Mexico April 2005
Centro Israelita, San-Jose, Costa Rica, April 2005
Museo el Jade, San-Jose, Costa Rica, April-May 2005
The Diamond Theatre gallery, Ramat-Gan, Oct.2004
Artesfera Gallery, Benidorm,Spain, July 2004
Art-Expo, New-York, USA 2003
ArteSevilla –Sevilla, Spain, ‏2003
Mach 21, Marbella, Spain, 2002
Artists' Association Gallery, Tel-Aviv, Israel 2000
Art-Expo, New-York, USA 2000
Yad Lebanim, Rishon-Letzion, 1997,Yad Lebanim, Tel-Aviv1995
Tnuat-Hamoshavim, Tel-Aviv, 1995.Yad-Lebanim, Rehovot 1995
Auctions
Tirosh Auctions, Israel, June 2000
Books: "The lost bible" , "Self Portrait", "Crystal circle",
"The Bible in colors" (Published in Amazon),